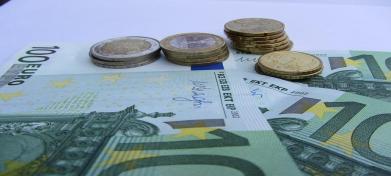 The Edison Foundation and The Symbola Foundation have jointly developed a bi-monthly online newsletter which measures and highlights the strengths of Italian society and the Italian economic system. The newsletter 'Vital Signs', also published on the websites of the two Foundations, is determined to become a source of updated and authoritative information on the progress of the national economy. The authors have long since started, through their former publication, the Italian report, to focus more attention on the economic fundamentals of our country. They are attempting to identify excellence performance throughout the country, from businesses to government centers. The first issue contained a study of Italian paper industry and its technologies in world trade.
"We believe that there 'a lot to change in Italy – says the president of the foundation Symbola, Mr. Ermete Realacci. Just think of the burden of bureaucracy, illegality and the deficiencies of certain infrastructures. But in the crisis we believe it is necessary to start with the positive 'vital signs' that reach us from the productive sectors and regions. "The newsletter seeks to identify and analyze the strengths of our economy, says Marco Fortis, vice president of the Edison Foundation. 'In the current difficult macroeconomic environment, it is essential to focus on the economy's strong areas and to improve from there'.
The first edition, dedicated to the paper industry, focuses on the paper district of Lucca. A "little-known but none the less important fund", explains Fortis, helps to combine innovation with an "industrial district model".
Each edition of the newsletter will provide insight into one side and focus on scenario planning. "Developing 'best practice' and present excellence in our business – says the chairman of Alberto Assolombarda Meomartini – is 'the strategy that we have believed in for a long time. This newsletter is entirely in keeping with the work of Assolombarda. "