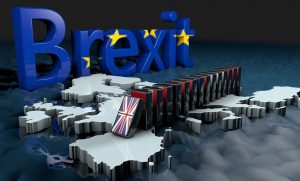 Brexit has long been an area of controversy throughout Europe. While former British Conservative MP George Osborne claimed it was "for the richest [who can] afford recessions," on the other side of the spectrum, Brexit Party leader Nigel Farage believed it was "the first brick that was knocked out of the establishment wall.
Looking at investments though, regarding technology startups potential investors are not impressed. A tech industry spokesman warned that they feel Britain is "closing itself off" via Brexit.
Head of TechUK's Brexit policy Giles Derrington said Britain's reputation will suffer if the Brexit deal does not go through. And the last two candidates for Conservative leader and UK PM – Boris Johnson and Jeremy Hunt – have both indicated willingness to take Britain out of the EU even if a deal is not reached.